Veterinary Ophthalmology in Fort Worth, Texas
Texas Veterinary Ophthalmology (TXVO)
Veterinary ophthalmology is the branch of medicine that focuses on the anatomy, physiology, and diseases of the animal eye.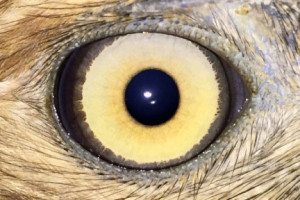 At Texas Veterinary Ophthalmology (TXVO), we aim to provide the finest care available to maintain your pet's vision, by offering complete, state of the art medical and surgical therapies. As pet owners ourselves, we understand how concerning and frightening eye and vision problems in animals can be. In addition to providing the best medical care possible, we believe that customer service is paramount. We treat our patients, clients, and referring veterinarians exactly how we would like to be treated.
Texas Veterinary Ophthalmology is thrilled to provide compassionate, comprehensive eye care to the animals of Fort Worth and the DFW Metroplex.
When should my pet see the eye doctor?
Increased discharge or tearing from one or both eyes
Pawing at or rubbing one or both eyes
Holding one or both eyes closed
Increased cloudiness or redness of one or both eyes
Changes in vision (bumping into things, hesitation in low light)
Recently diagnosed diabetes (diabetic dogs have a high likelihood of developing cataracts)
Routine screening for breeds with high risk of inherited eye disease
Services that Texas Veterinary Ophthalmology provides:
Routine full eye exam and diagnostics
Advanced diagnostics: electroretinography, ocular ultrasound (A-scan, B-scan, high frequency ultrasound biomicroscopy), color PLR (SARDS test)
Comprehensive medical therapy for all manner of eye disease
Comprehensive surgical therapy when indicated:

Corneal transplant and grafting
Cataract removal and lens replacement with state of the art Alcon Cataract Suite (Luxor LX3 microscope and Centurion phacoemulsification machine)
Eyelid reconstruction
Prolapsed third eyelid gland replacement
Salivary duct transposition for dry eye disease
Glaucoma surgery (laser therapy and valve implants)
Cryosurgery for tumors and hair abnormalities
Laser retinopexy
For more information on our practice, visit: TexasVO.com