FOR DVMs
For Referring Fort Worth Veterinarians
At the Fort Worth Veterinary Specialty and Emergency Hospital, we are pleased to work in partnership with referring veterinarians. We serve as an extension of the Fort Worth and West Texas communities'  general veterinary practices. We vow to work in conjunction with you to ensure comprehensive patient care. After diagnosis and treatment, we will provide detailed records with the pet's condition, our recommendations and any needed future treatment, so you can continue with ongoing care.
If you have questions about the referral process, please contact an individual specialty practice:
Emergency
T
817-263-2900
Website:
FWanimalEmergency.com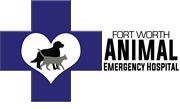 Oncology & Internal Medicine
T 817-263-4300
Website: VSNT.com


Surgery
T
817-370-8000
Website:
DVSC.com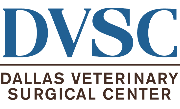 The Referral Relationship
The specialists and staff at the Fort Worth Veterinary Specialty and Emergency Hospital strive to make each case referral beneficial and satisfying for referring veterinarians, clients and pets.
Patients needing specialist care should be a partnership between the referring veterinarian and specialist. With each and every case referral, we vow to furnish:
Prompt updates by phone, fax and/or email
Concise reports for your records
Each client referred directly back to you for follow up care
Friendly, caring staff so clients feel comfortable leaving pets in our care
Timely response to phone consult requests
Radiograph review consultation at no charge
Timely scheduling for appointments and surgery
Referring veterinarians can facilitate the referral process by providing:
A concise case summary instead of hand-written records or invoices
Applicable radiographs and laboratory results
Clients with a general cost estimate prior to referral
Please call to speak with a specialist if you have any questions.
Referring veterinarians with weekend or after hours surgical emergencies can call the emergency hospital at 817-263-2900 for the surgeon emergency on-call phone number.
By working together, specialists and referring veterinarians can provide the best in service to Fort Worth clients and their pets.